Consultation Hub
Welcome to Be Heard, Consultation Database for Birmingham's public sector. Accessing this website means you can participate in consultations about local issues that interest you. Using Be Heard means you can make your views known when decisions are being made about things that affect you and the area you live in.
For more ways to have your say including Petitions, details of local Councillor's Surgeries or live streaming of Council meetings please visit http://www.birmingham.gov.uk/consultations. Subscribe to our RSS feed for updates on latest consultations.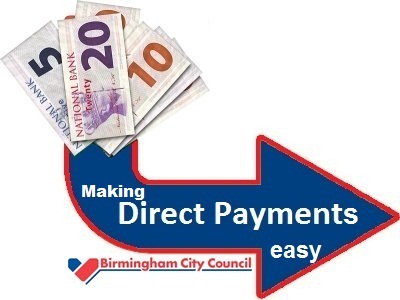 The Council wants to offer people more choice and control over their care and support. This includes choosing who provides their care. The Council has some ideas about how to make this easier for people. Improving how Direct Payments work is an essential part of our ideas.
Consultation ends in 47 days (18/08/2015)
We Asked, You Said, We Did
Below are some of the issues we have recently consulted on and their outcomes.
We asked:

Notice is hereby given that the Council of the City of Birmingham ("Birmingham City Council") propose by virtue of Section 94B and Schedule 3A, paragraph 2 of the Environmental Protection Act 1990 ("The 1990 Act") (as inserted by the Clean Neighbourhoods and Environment Act 2005) and subject to considering any objections received, to designate certain places and streets where the distribution of free printed matter is prohibited without the consent of Birmingham City Council and subject to the following proposed conditions of consent.

You said:

The responses received will form part of a report

We did:

The responses received will form part of a report to be heard at a future Licensing and Public Protection Committee meeting.
We asked:

Do you support the project to resurface and upgrade the existing path along the Harborne Walkway?

You said:

85% supportive. 15% not supportive

We did:

The project will commence on site in July 2015 and be completed by early October 2015.
We asked:

Do you support the proposed project of a shared pathway between Alexander Stadium and Rowdale Road?

You said:

87% supportive. 13% not supportive

We did:

We have commenced constructing the pathway which will be completed by 26th June 2015
During the consultation process, we ask for your feedback, you tell us and then we make positive changes. Public participation is key to our work. See what happens with We Asked, You Said, We Did.