Consultation Hub
Welcome to Be Heard, Consultation Database for Birmingham's public sector. Accessing this website means you can participate in consultations about local issues that interest you. Using Be Heard means you can make your views known when decisions are being made about things that affect you and the area you live in.
For more ways to have your say including Petitions, details of local Councillor's Surgeries or live streaming of Council meetings please visit http://www.birmingham.gov.uk/consultations. Subscribe to our RSS feed for updates on latest consultations or sign up for our consultation alert mailing list on the grey tab: "Mailing List Signup"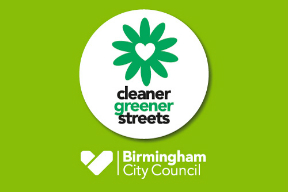 Over the last 18 months Birmingham City Council has worked with citizens and other partners around the city to develop a vision for how Birmingham deals with its waste. In this vision we, the city council, see waste as a valuable resource so we want to find ways of throwing away as little waste as possible.
Consultation ends in 31 days (31/07/2016)
We Asked, You Said, We Did
Below are some of the issues we have recently consulted on and their outcomes.
We Asked:

We asked you for your comments on our proposal to request a variation to the admission number at the International School from The Office of The Schools Adjudicator.

 

You Said:

During the consultation period which ran for six weeks from 18th April 2016 - 27th May 2016 we received no comments or objections to this proposal.

We Did:

We have now submitted a request to The Office of The Schools Adjudicator to consider our application to reduce the admission number at The International School.

When we receive the Adjudicator's decsion we will post a link to it on this site.

 
We Asked:

We asked residents to give their views on Oddingley Hall as the preferred option for providing a library service in the West Heath/Wychall Farm area of the city.

You Said:

There were 12 responses to the consultation:-

5 responses were in support of the library provision to be located in Oddingley Hall. 6 responses stated that the provision should be in West Heath 3 of these responses would like the library on the original site of the Fordrough. 1 response stated that they would like the Library to be in Small Heath, and 1 response did not want to re-provide the Library but to improve the facilities at Northfield and Kings Norton libraries.

26 written comments were collected from Oddingley Hall and Hampstead house. 21 responses were supportive of the proposal to co-locate the library into Oddingley Hall.

The 4 staffed sessions during the two week period were attended by 20 members of the public.

We Did:

The findings will now be presented to the Deputy Leader who holds the portfolio for Library services.
We Asked:

Was the service provided at the time and place you specified?

 

You Said:

Of those people who responded to this question, 99.4% stated that the service was provided at the time and place specified.

We Did:

We monitor and publish this information.
During the consultation process, we ask for your feedback, you tell us and then we make positive changes. Public participation is key to our work. See what happens with We Asked, You Said, We Did.