Overview
Lots of people travel to and in Birmingham city centre every day. We need to improve public transport to make it easy for people to get around and to reduce reliance on private cars, which cause unnecessary congestion and air pollution. We are currently working to create a clean air city, including the introduction of a Clean Air Zone from 2020. The main goal is to reduce the level of nitrogen dioxide in the city's air.
As part of the Clean Air Zone, a number of additional transport improvements including bus priority schemes have been designed on key transport corridors in the city.
Bus Priority Measures
While figures show good levels of satisfaction among bus users across the West Midlands, traffic congestion in Birmingham reduces journey time and reliability.
Bus priority measures, including bus lanes and bus gates, improve bus journey time and reliability, supporting people to change their travel habits by switching from private cars to more sustainable forms of transport such as buses.
Bus Priority Measures Locations
We are proposing bus priority measures on key corridors adjacent to the A4540 Middleway.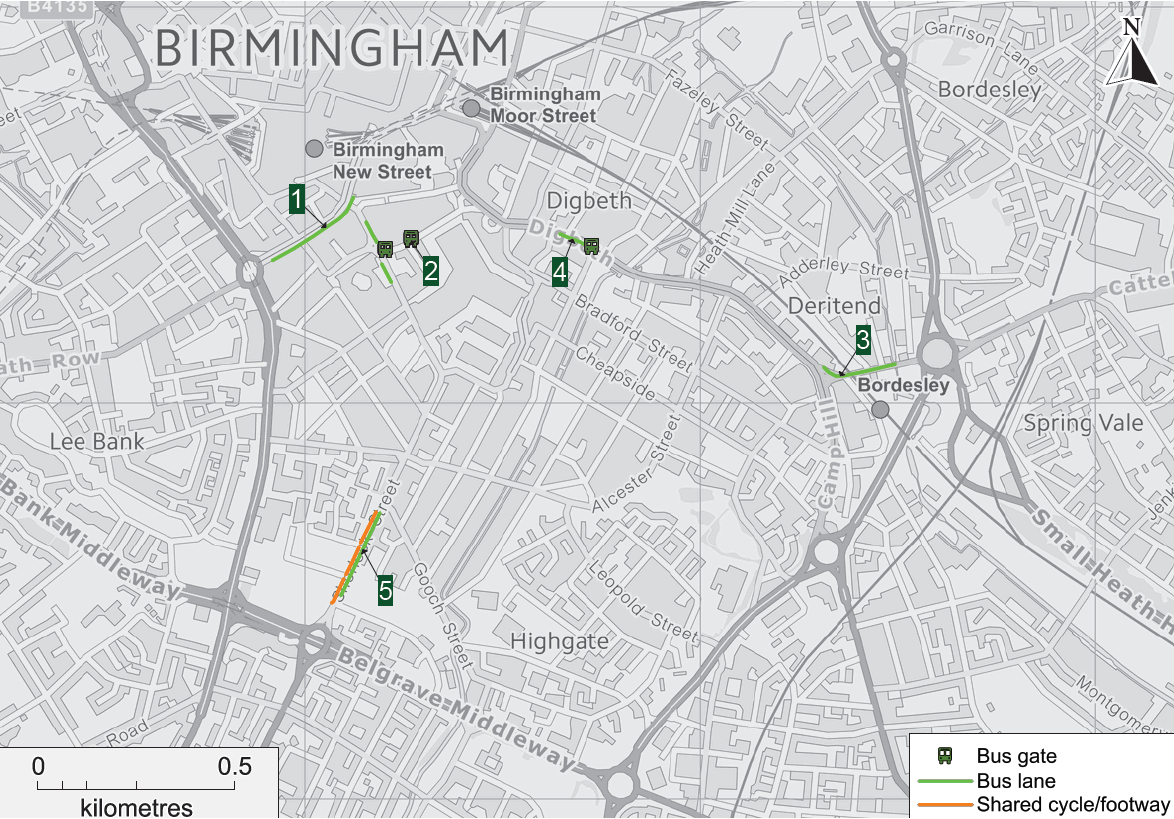 In all cases, we are proposing that the vehicles allowed in the bus lanes are buses, taxis (this means Hackney Carriages or 'black cabs' but not private hire vehicles) and bicycles. Emergency vehicles on a blue light call may use any bus lane.
There will be one further bus priority measures consultation, this will be for an extension to the existing bus lanes on Constitution Hill (towards St Chads), information about this will be publicised separately.